At Ecosa, we compress our mattresses into boxes to provide simple, quick and ultra-convenient delivery to you. But what can you do with the box after you've unboxed your new sleep experience? Turns out, quite a lot! Whether you've got tiny tots, four legged friends or just want to get creative and reignite your inner child, here are four of our favourite ways to reimagine your Ecosa box – it's the perfect isolation activity!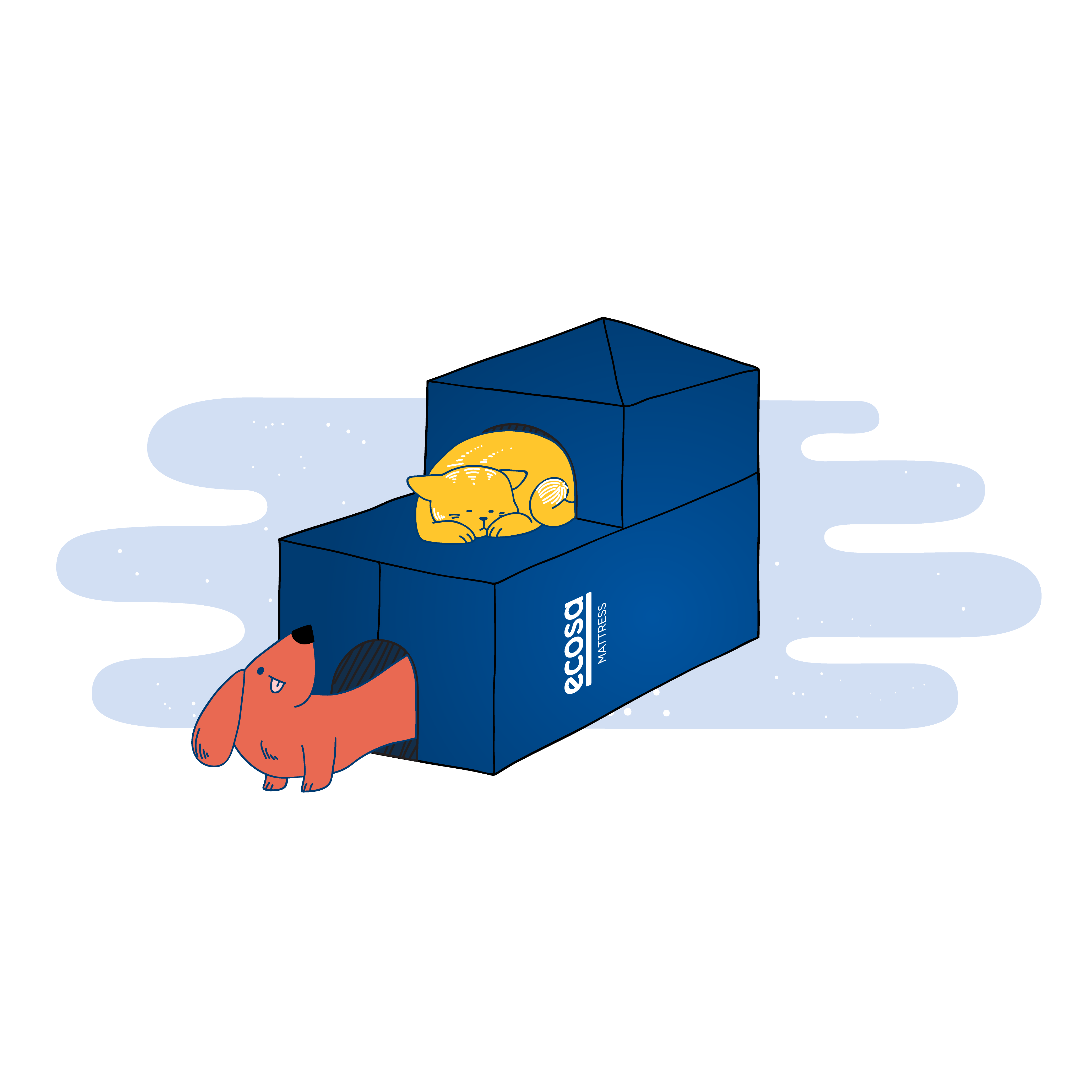 1. The Pet Run
It's a well-known fact that cats love boxes – and the vastness of the Ecosa box means endless fun for your kitty (or dog). Simply cut a small arch in the bottom of the box for an entry-way, and cut a hole at the other end to affix a smaller box on top for dual-layer fun. Cut a second entry hole in the side of that box, and watch your pets play for hours in their new Ecosa-style pet run!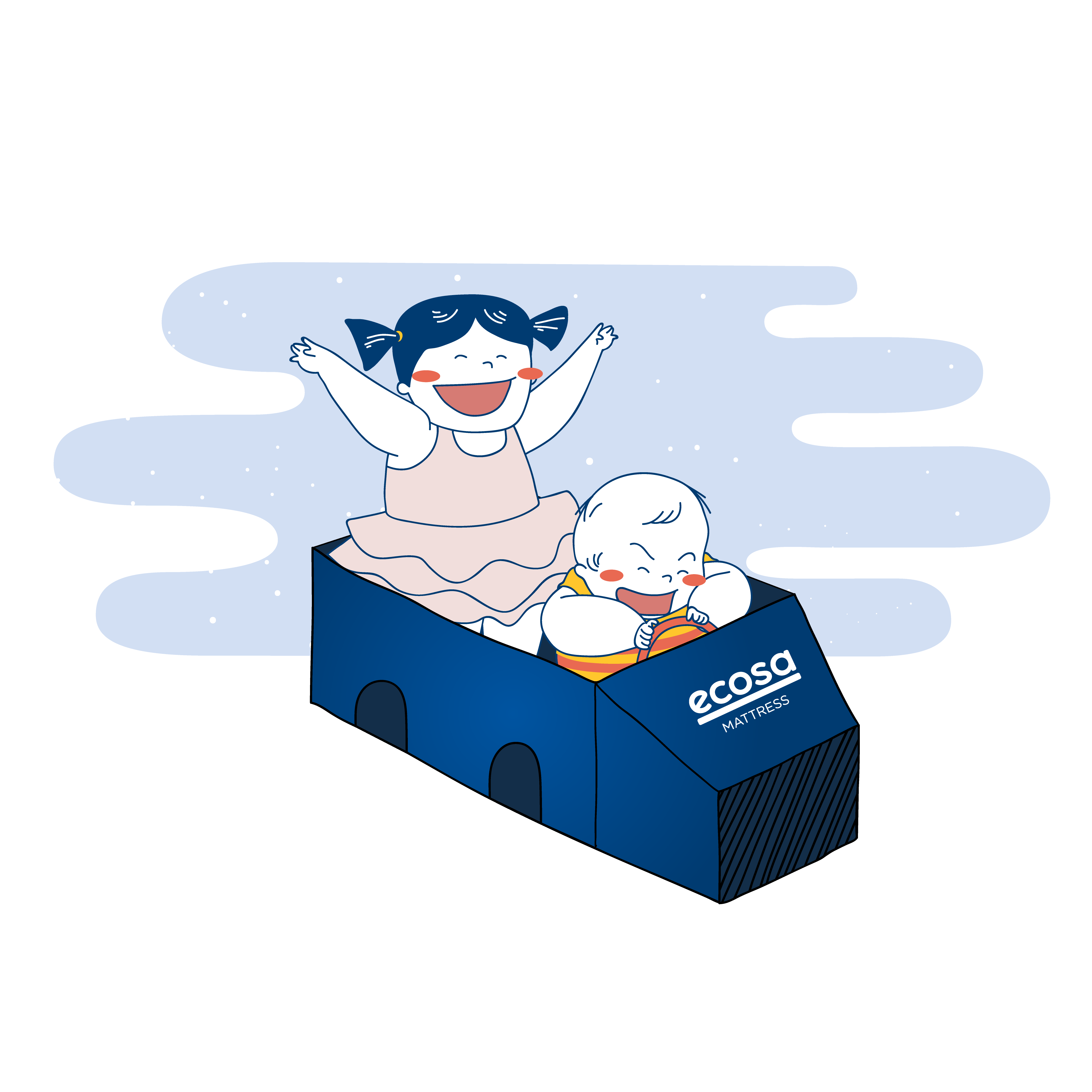 2. The Car
Vroom, vroom, look out! Hours of fun for your kids while you work from home are coming your way! Lay your Ecosa mattress box on its side, and cut off along the long edges to remove one side and leave a base and two sides. Use that piece of cardboard to cut a round steering wheel, and affix it to the front of your car – the end with the opening, that forms the bonnet. Then, either stick wheels to the sides to make your car a stationary vehicle to sit in, or cut leg holes in the base where your kids can put their legs through and run around!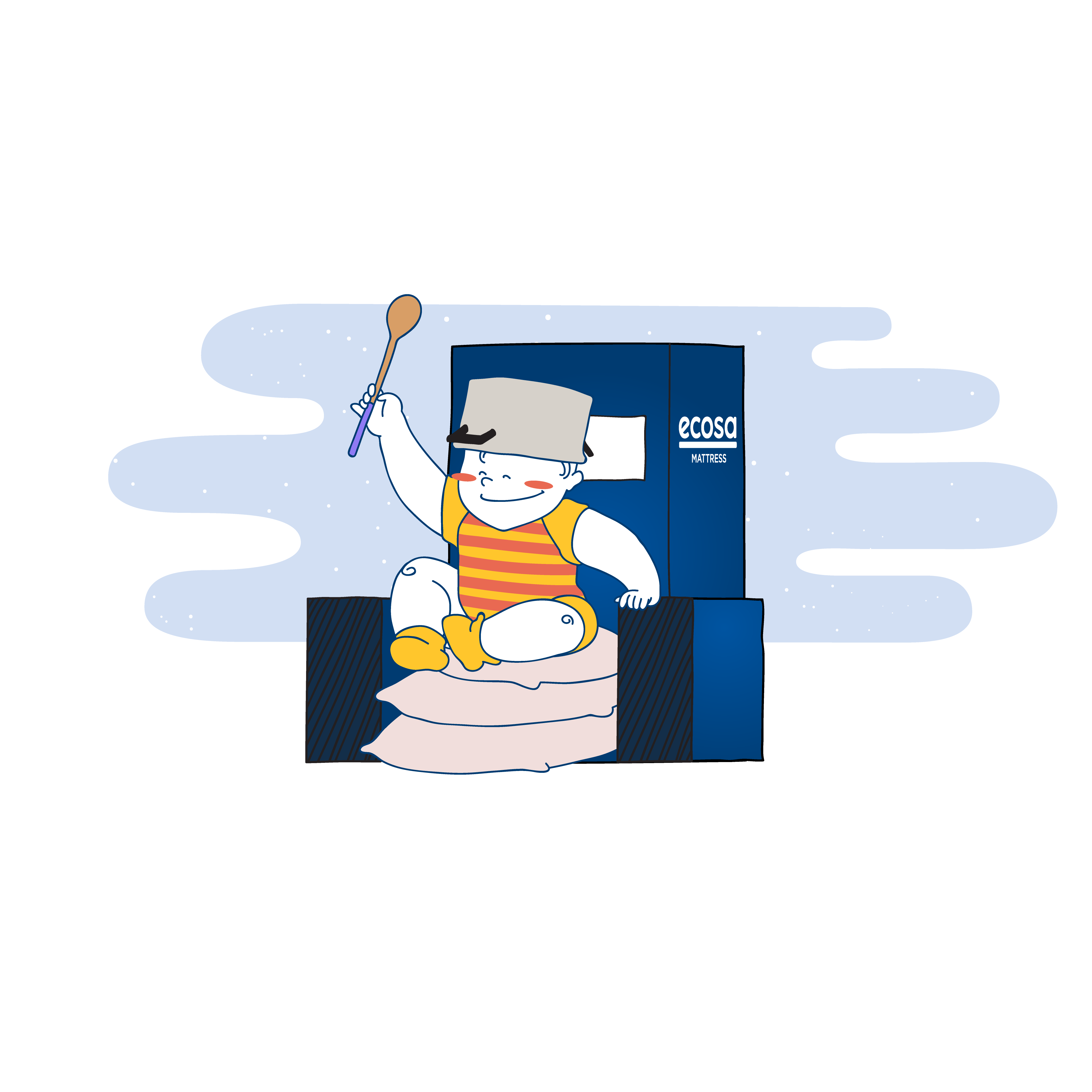 3. The Pillow Throne
Does your little king or queen need a throne from which to rule your household?! Simply stand your Ecosa box up tall, and about half way down the front, cut two flaps to open like doors. Then, fill the space with pillows and blankets to make a cosy pillow perch!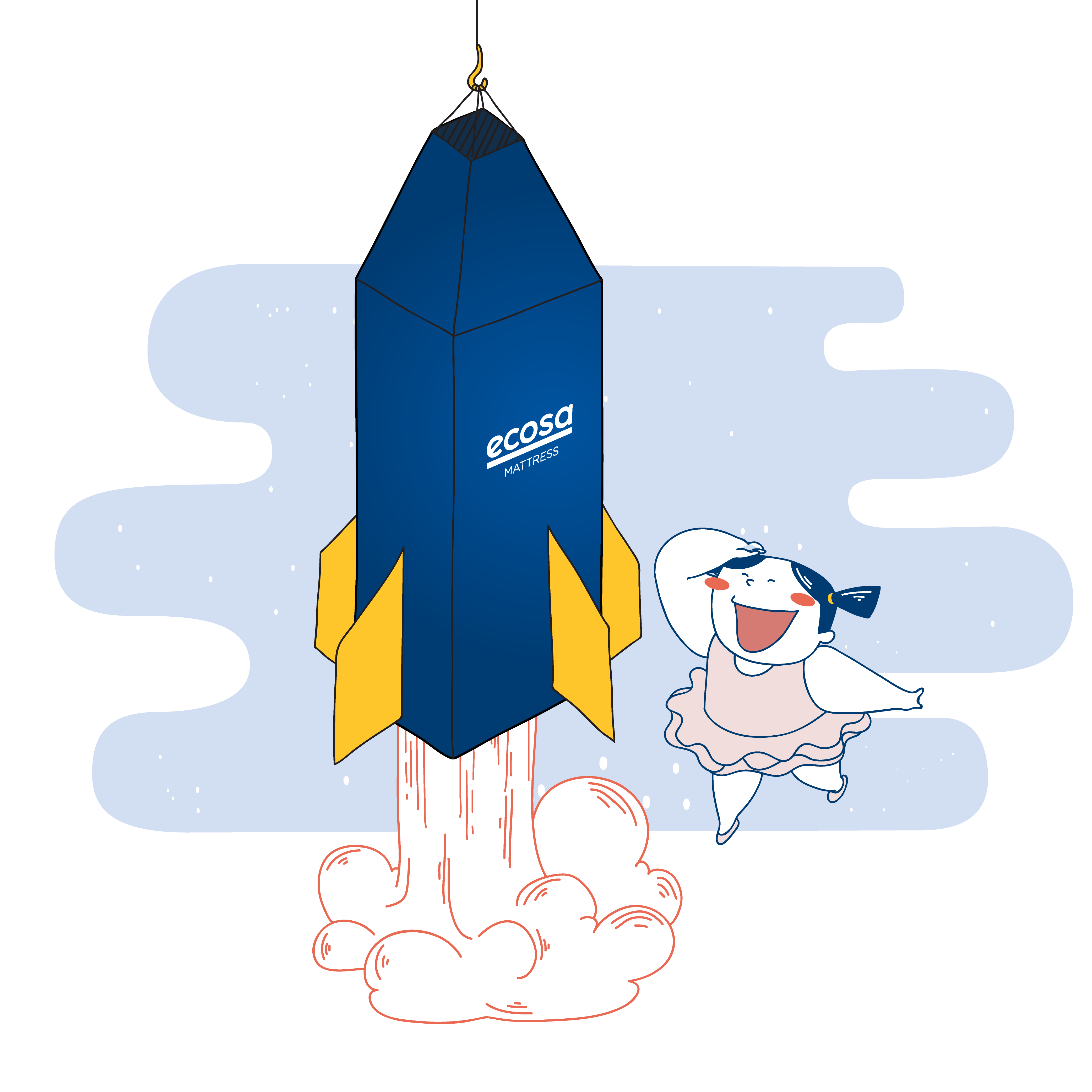 4. The Rocket
Ready for takeoff? This fun creation can be used for garden fun or even saved for your next costume event. Simply cut open the base of the Ecosa box, and use the cardboard to make 3 rocket base pieces. Usually cutting just one diagonal edge does the trick. Then, cut slots in three of the sides of the base to affix your rocket base into each side.
Next, cut an entry hole at the back side of your rocket for your little ones to crawl in, and then a viewing hole at your desired height at the front of your rocket. If you're using it as a costume, you might want to cut arm holes!
Your final step is to decorate the top of your rocket. Use the entry flaps to form a diagonal upward angle. If you have any spare cardboard from another box, add extra pieces to finish your triangular peak.
3, 2, 1….lift off!
So, parents. Not only do you get a serious upgrade to your sleep experience, your kids get tons of fun, too. Shop the Vital Mattress, Ecosa Mattress, or Pure Mattress now.